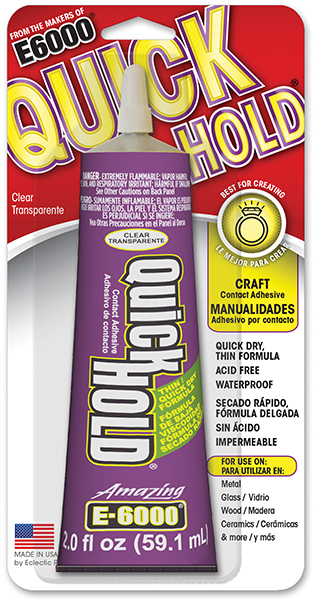 Quick Hold is a unique all-purpose craft contact adhesive and sealant with a thin consistency for precise applications.
Its quick-dry formula allows crafters the quick set needed for many craft projects. Quick Hold becomes water resistant immediately upon application. It's also paintable and clear.
Thin formula: lays down thin adhesive bead for fine detail.
Quick dry: perfect for all your craft needs. Sets in 2-3 minutes. Fully cured in 2-6 hours.
Waterproof: use to decorate craft projects in and around water.
Paintable: paintable for continuous color on craft projects.
Available in One ounce and 2 oz. tubes. 12 per case